Mastering the Art of Stagecraft
A Comprehensive Introduction to Technical Theatre, from Concept to Curtain.
Mastering the Art of Stagecraft is the ultimate guide to technical theatre. This comprehensive book covers everything from history to video projection, and everything in between. With in-depth chapters on production organization, theatre spaces, drafting, tools and materials, production and construction techniques, props, design, color, painting, electricity, lighting design and production, projection, sound design, and stage management, this book is the perfect introduction for beginners and a valuable resource for experienced professionals. Whether you're looking to learn the basics or master advanced techniques, this book will take you from concept to curtain with ease.
Chapters are written by industry professionals and educators, including: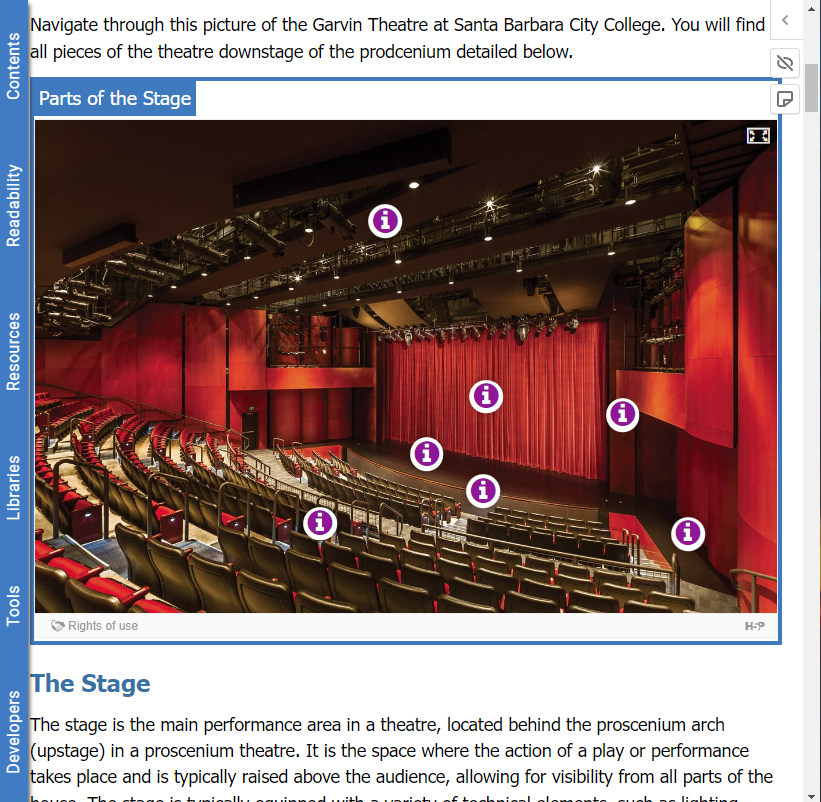 Mastering the Art of Stagecraft is published online through Libretexts and is shared under a CC BY-NC-SA 4.0 license and was authored, remixed, and curated by Ben Crop.
Get the Free Book